Digitisation can provide a wide-range of enhancements to the Health and Safety process, which can help drive behaviours, culture and accountability, improve efficiency and reduce cost.
Going digital will enable you to:
Eliminate paper-based records, which by their nature can degrade and the in-efficiency that is inherent.
Reduce the number of process steps – makes it easier to engage a wider population in the business.
Provide easy access for those who need to interact with it, for instance, completing a checklist or delivering a Toolbox Talk.
Create visibility of what is or isn't being done and how well the organisation is complying with its own H&S requirements.
Produce lead and lag performance metrics, the former enabling the proactive management of risk.
Deliver Management Information & Reporting, in particular MI that helps the business leaders make informed data-based decisions.
Reduce administrative time, allowing more time for management and analysis.
Make it possible to raise engagement and participation throughout the business in H&S activity. (more)
Reduce the overall operational friction and cost of health and safety in the business.(more)
Manage ISO 45001 Management standard compliance. (more)
For multi-site businesses, these benefits multiply through the increased connectivity and visibility. Read more about the specific deliverables in multi-site operations here.
This is how you can achieve these with BCarm
Risk Assessments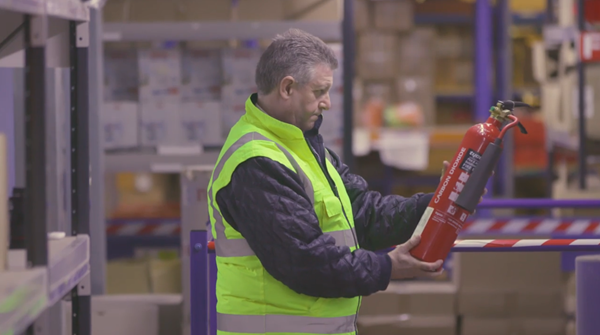 Risk Assessments can be created as templates, and Control Measures built into your Control Measure Library as you use the Health & Safety Management System to help drive consistent safety controls.
To ensure the ongoing operation of Control Measures, Risk Assessments can have proactive monitoring regimes set up and assigned to individuals/teams to report on the operation of the control measure.
As a result of this proactive monitoring, BCarm HSMS produces:
Date stamped record – Audit Trail & Claims Defensibility.
Compliance Score of the Control Measure performance – Audit Trail, Lead Metric Performance Data, Business Engagement and Alignment.
Identify and Record Corrective Action – Visibility of issues, Task Assignment and Corrective Action.
Management Alert on pre-identified shortfalls – Visibility, Management Control and intervention, Engagement/Alignment.
Checklists, Audits and Safety Inspections
The system is pre-loaded with editable checklists that you can tailor to your activities and also a checklist builder to create checklists/audits/safety inspections.
As with Risk Assessments, the completion of a Checklist/Audit/Safety Inspection produces:
Date stamped record
Compliance Score of the Control Measure performance
Identify and Record Corrective Action 
Management Alert on pre-identified shortfalls
The Checklist can also allow photographs to be uploaded as evidence of checks/non-compliances.
Checklists can also be completed offline in the BCarm App.
Incident Management
The Incident Manager creates a single digital repository for:
Accident and Incident Forms
Attachments to these
Accident Reporting
In addition, you can also "connect" relevant documentation (Risk Assessments, Safe Systems of Work, Training Records etc.) to an accident file making it easier to supply documents to solicitors/insurers/enforcement agencies.
Safe Systems of Work
Templates can be created to streamline the process with employees able to sign they have received and understood a Safety Briefing on the Safe System. Safe Systems can link to risk assessment templates appropriate to the work along with key PPE pictograms.
Control of Contractors
Contactors can have a dedicated login to the system to complete questionnaires and submit information.
In addition, you can:
Set this up as an annual activity for which your contractor will get a notification.
Receive alerts if it is or isn't completed.
Have completion of the Checklist to produce a "Compliance Score" and this could also factor in a variable score based on set criteria, such as Public Liability Limit of Indemnity.
Receive alerts once a checklist is completed.
Receive alerts if a contractor achieves below a required score.
Report on this information and analyse trends across your contractors.
Training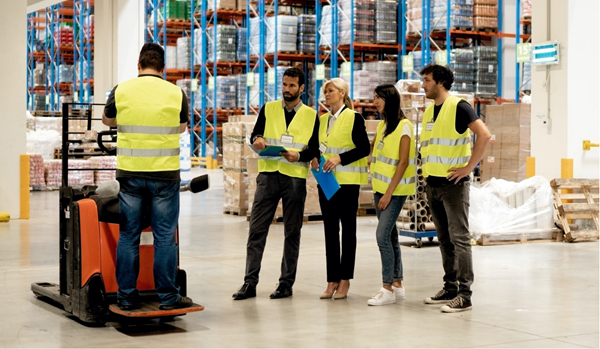 The Training Centre will produce a Training Matrix that allows you to record:
Training needs by individual or role
Training Completed
Upload attachments (Training certificates etc.)
Record Safety Briefing with digital signatures confirming that employees have "Received and Understood" Training when delivered on the "shop floor" on Risk Assessments, Safe Systems, Method Statements and Toolbox Talks
Create E Learning Training Plans
Plant/Asset Management
You can create an Asset/Plant database and then;
Create key maintenance, repair and checking regimes set up with reminder emails.
Complete QR Code based Inspection Checklists
Receive Alerts when Inspection criteria aren't met.
HSM App - via Tablet or Mobile
With the BCarm HSM App, you can easily access Checklists, Task Management, Incident Manager, Asset Manager, and the Information Library wherever you are, regardless of whether you have an internet connection or not. The App automatically syncs with the system once the device is online. To see the App in action click here.
Reporting Centre
The individual system modules provide a significant amount of data, both Lag Metrics (data about something that has happened – an incident) and Lead Metrics (data that highlights what might happen – control measures not operating as they should).
You can build an array of reports and add these to multiple dashboards and your home page allowing you not just to analyse performance but to access key data within 3 clicks of a mouse.
These also help you build a data picture of how different departments or locations are performing in their safety management activity and allow for data-based KPI's to be set and measured against.
Management Alerts
BCarm can also allow you to set up a multi-tide of alerts that tell you when something occurs or doesn't occur. These alerts can be both in-system and email and assigned to various individuals as appropriate. Management Alerts can be particularly powerful in creating the visibility and accountability that drives behaviours. These include:
The use of a checklist indicates that criteria aren't met – i.e. that a Racking Inspection highlights issues.
Risk Assessment Control Measures that aren't being complied with.
Scheduled activity that has/hasn't taken place.
That an incident has been reported.
Management Alerts put the Safety Team and wider management in a strong place to manage safety proactively.
How do I get started?
If you want to learn more, you can use our Solution Tool or arrange a call with our Team here.