Operating multiple-sites is the way many businesses scale their operations. The larger an organisation gets and the more sites that it operates from introduces new challenges in managing safety in the workplace and employee engagement over and above a single-site operation.
BCarm has been used in organisations with over 150 sites and our Engagement Team are used to helping address the challenges this throws up.
What sort of challenges does a multi-site organisation face?
1. Driving Consistent Practices
Strong local management needs to have company-wide policies and arrangements to which they can refer. Clear, consistent procedures and documentation need to be scaled across the organisation, and management must be sure employees from every business unit understand them – this will reduce the risk of the silo syndrome, where each business unit or function interacts within its own "silo" rather than with other locations across the business, leading to a duplication of cost and effort, lack of synergy and little knowledge transfer.
2. Real time visibility and reporting
Obtaining Health & Safety performance data will be key to establishing key performance indicators (KPI's) across the various locations. Activity and performance can be monitored across many variables such as:
Risk assessment compliance – can you score individual sites or department's scores regarding controls measures in risk assessments actually being in place and effective?
Audit scores – from general office or warehouse audits to more detailed racking or electrical safety audits, establishing scores across the whole business will be essential for management to know where to invest resources.
Accident management – essential to establish trends such as type of accident, including location, severity, and staff involved.
3. Lead Indicator Data
The less day-to-day visibility of an operation, the more important LEAD Indicators become. LEAD Indicators enable you to identify trends or activities that could give rise to an incident, allowing you to stop it. Having Lead indicator visibility across multi-site activities allows response to issues before they become an incident.
4. Accessibility to information
A manual, administratively heavy management system will be difficult to keep on top of. From version-controlling documents to ensuring all staff have access to the most current versions of policies, risk assessment, safe systems of work, and general forms. A scalable, effective Health & Safety management system requires consistent documentation that is available with the appropriate levels of confidentiality and integrity.
5. Clarity and Awareness of responsibilities
An effective Health & Safety management system will invariably produce numerous outputs as part of its day-to-day operations. Many of these outputs will be tasks that need to be managed and monitored to ensure they are being completed and if not, establishing why not. If you are a manager – do you have the awareness to all tasks in your business (to do, doing, done, overdue)? Multiple tasks across sites can quickly become difficult to track and manage, resulting in tasks not being completed.
6. Consistent and cost effective training
The Health and Safety at Work etc Act 1974 requires you to provide whatever information, instruction, training and supervision as is necessary to ensure, so far as is reasonably practicable, the Health & Safety at work of your employees. How you consistently deliver this training to the relevant staff across the business with minimal disruption is the challenging part, along with the documentation and any required refresher training. Having reporting in line with point 2 above will also be beneficial.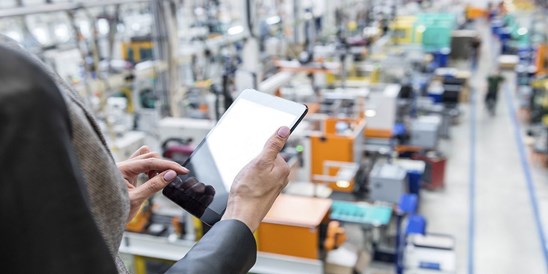 How can BCarm support these
The BCarm Health & Safety Management system is simple to use and delivers the following for multi-location businesses.
1. Business structure can be replicated with system access limited if required to individual areas of responsibility. By having your organisational structure replicated in a Health & Safety management system, consistent documentation (risk assessments/checklists/SSOW) can be distributed across the multiple business groups and controlled centrally.
2. Live reporting of all Health & Safety activity is achieved through real-time compliance scoring on various aspects of the Health & Safety system.
3. Lead Indicator data is produced through the reporting tools within BCarm, whether that's proactive monitoring of Risk Assessments, safety sampling with Checklists or Internal Audit. Our E Learning systems also produce Lead indicator data about your safety arrangements both at the employee and departmental level.
4. BCarm will ensure all documentation is version-controlled and stored safely. Changes to forms, procedures and arrangements can be done in a controlled manner, with data integrity and availability depending on who needs to see it and when.
5. Accountability can be created by allocating the different elements of your Health & Safety arrangements across the organisation and tracking their performance. Tasks will be driven from activity carried out, e.g. if an audit is completed and corrective actions are required, you can allocate these tasks and track them to give visibility and accountability of all corrective and preventative actions.
6. Visibility of all training activity: BCarm will enable management of all training activity and send reminders to key personnel when training is due. The days of taking numerous staff away from their day to day work to conduct awareness training is a thing of the past - e-learning can be done when it is convenient for the employee and managed centrally.
7. Engagement is key in any system and even more so where those using it are in diverse locations. The BCarm Engagement Team are experienced in building engagement by identifying potential implementation barriers and finding ways to address these. Our personal record is a 160 site system roll-out with all users trained and using the system in 2 weeks.
8. Connectivity using the BCarm HSM App via mobile or tablet. With the BCarm HSM App your multi-site teams can access Checklists, Task Management, Incident Manager, Asset Manager, and the Information Library wherever they are, regardless of whether there is an internet connection or not. Once online, the App will automatically sync with the Health & Safety Management System, and the information provided will be available to the rest of your team. To see the App in action click here.

Unlimited support
Support is on hand whether it's using the system, implementation or guidance with developing the Health & Safety Management System, with instant access to our Engagement Team.
In multi-site operations this can include development of an Implementation Plan encompassing management reporting requirements and training webinars for local teams.
Our consultants can also provide onsite Health & Safety support either on ad-hoc, project or annual support contract basis.
If you want to talk to one of our Health & Safety Consultants or want further information on any of the above call our Engagement Team on 0800 079 9981 or request a 1:1 meeting.