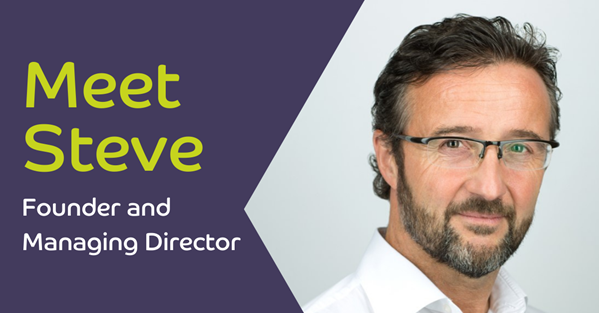 BCarm's Managing Director Steve Williams tells us how he worked his way through the Insurance ranks to focus on risk, and on why making a difference is so important to BCarm. As an ultra-runner, Steve loves a challenge and by challenge read running 150 miles across a desert carrying everything you need to survive!
What were the early days in Insurance like?
I started working in Insurance straight after finishing my studies and worked my way up in sales and marketing. I spent my formative years "on the road", in the days before mobile phones, so, with a big roll of coins and an encyclopaedic knowledge of local telephone boxes. I progressed through Regional and Divisional Management and also led our programme to develop the next crop of star salespeople. There are many well-known insurance figures who experienced our sales development days!
What led you towards risk management?
In 2000, I was part of the team that set up Fusion Insurance, our aim was to offer a unique commercial underwriting solution, being completely different to every other commercial insurance provider - what everyone does badly, let's do really well! 
Part of that "difference" was the recognition that risk transfer is part of how you deal with risk; Risk Transfer is a reactive mechanism that responds if you have a loss, Risk management is the proactive way of dealing with the risk, reducing the likelihood of a risk occurring or its impact, whether that's the insurable risk or whether that's the risk that the business retains.  
I love solving problems and making a difference, so I was increasingly drawn to solving business "risk" issues rather than providing just insurance solutions and why I led a project that would eventually become BCarm. 
As Founder and Managing Director at BCarm what are you responsible for?
Ultimately, I'm responsible for the performance of the business, but day-to-day its sales and marketing, distribution development and customer engagement. We're a small, highly collaborative team – we have a saying 'think special forces, not infantry brigade!'
The most rewarding part of the job is when a client or partner says "we couldn't have done that without you". This is making a difference; we helped them achieve something they didn't know they could achieve. 
For me, it's our focus on people and engagement that is key to this. If you want to make a change to your business and people aren't engaged, it won't work, no matter how good the process is – Employee Engagement is a huge business resource if you create and maintain it. Our understanding of taking a business from A to B and simplifying the process allows clients to make a step-change in their organisation.
Tell us more about Ultra-running?
As a person, I am pretty driven and I love a challenge. I took up running again in 2007, running the London Marathon and went on from there. I took part in the Marathon de Sables, a 250km, 7-day, self-sustaining, foot-race in the Sahara Desert and loved the experience, both the physical and mental challenge and also the planning and preparation. You carry everything you need for the 7-days in your pack – it's very much like business continuity planning – what could go wrong, how can I prevent it and how do I get out of trouble if it does!

As well as single-day ultra's including a 100 miler, I have also competed in the Namib Desert (2nd place) and Atacama Desert (6th and 1st over 50). The Desert Races are special though because you are out there on your own seeing parts of the world very few people ever see. And trying to run 60 miles in a desert when you are physically and mentally smashed, you get to learn a lot about yourself!
Travel restrictions permitting I'm taking part in a six-day 170-mile race this September in the U.S from the Grand Canyon to the Grand Staircase in Utah, which again is self-sustaining - this means carrying all of the equipment and food you need. Should be fun!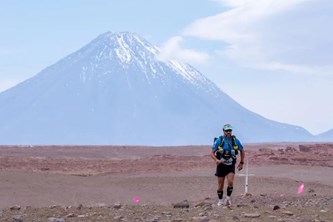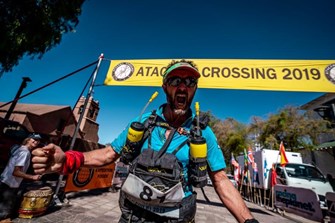 Making a Difference
If you'd like to know more about how BCarm makes a difference to our clients please visit our Engagement page here.  Alternatively, reach out to Steve to discuss your risk management needs anytime at swilliams@bcarm.co.uk