BCarm Academy On Demand: Home & Remote Working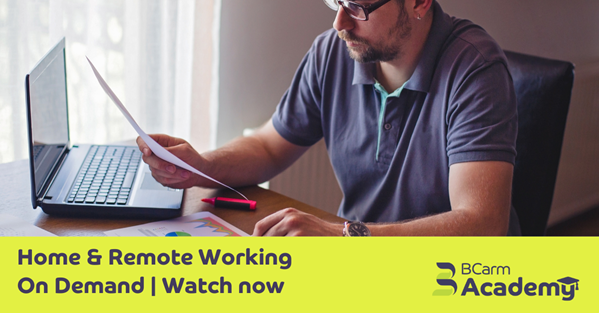 This BCarm Academy session is designed to help ensure those people working from home remain safe and free from ill-health. With meaningful and memorable interactive content, this session will help raise awareness of the common physical hazards associated with working from home and suggests steps you can take to avoid them.
Duration: Approx 30mins.
Fill in the form below to download and watch this virtual training session.